2017 Play Parade, Vitra Design Museum
Eine Eames-Ausstellung für Kinder / An Eames exhibition for children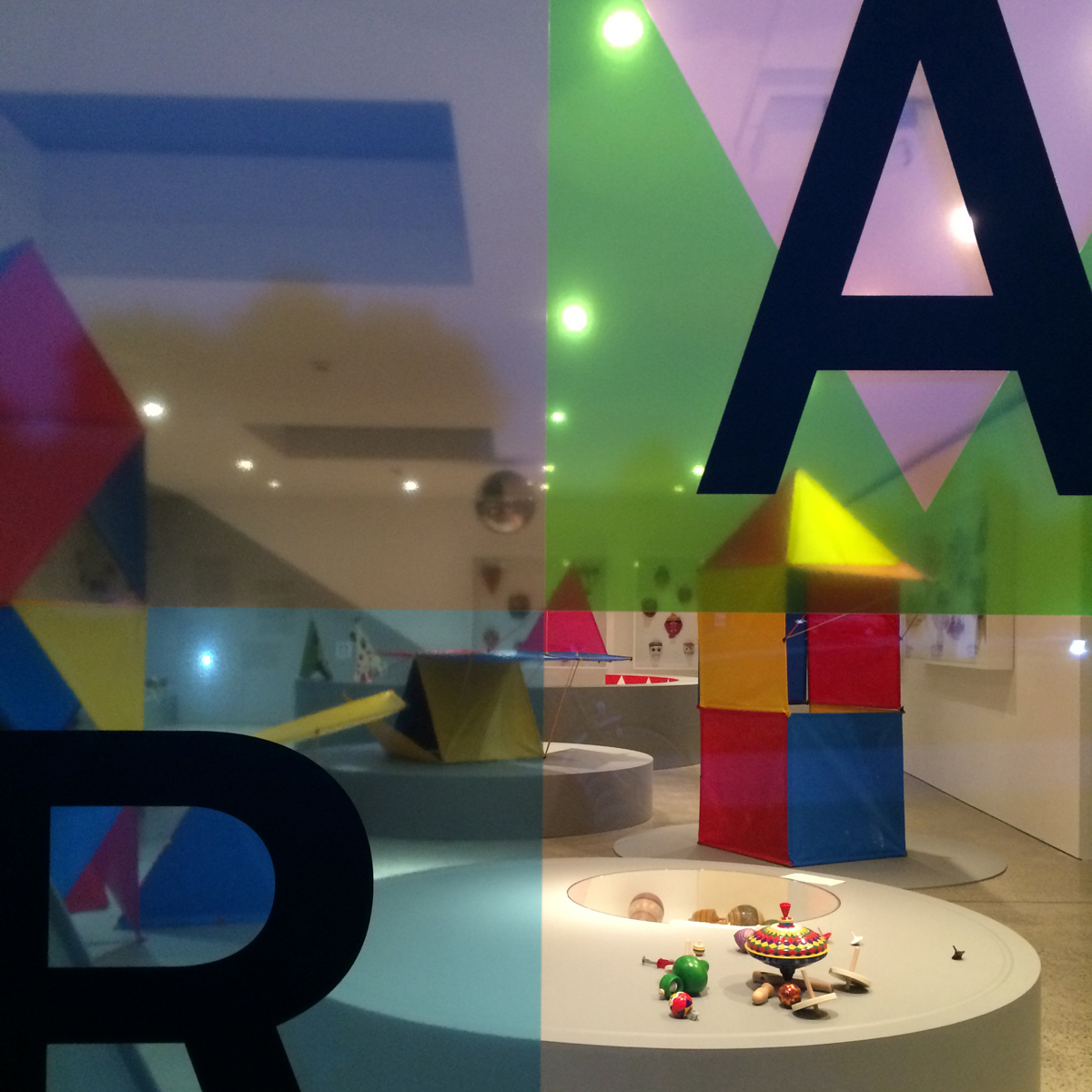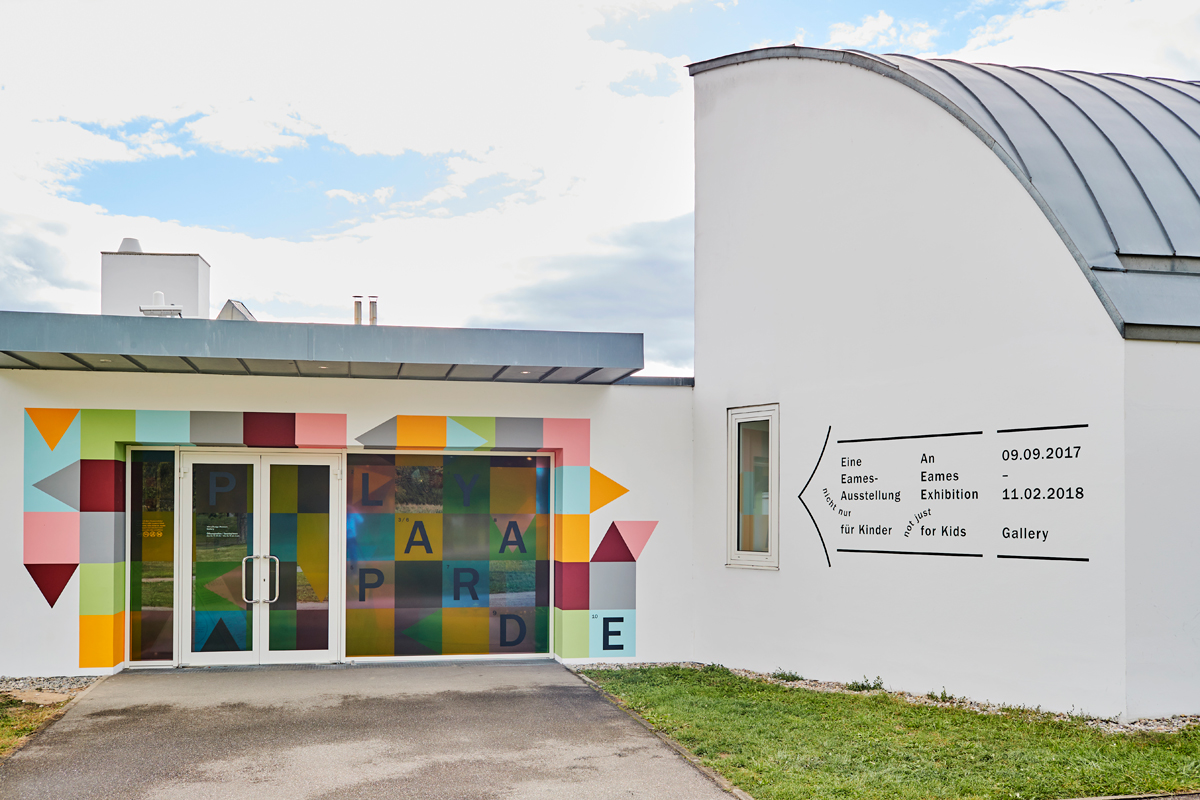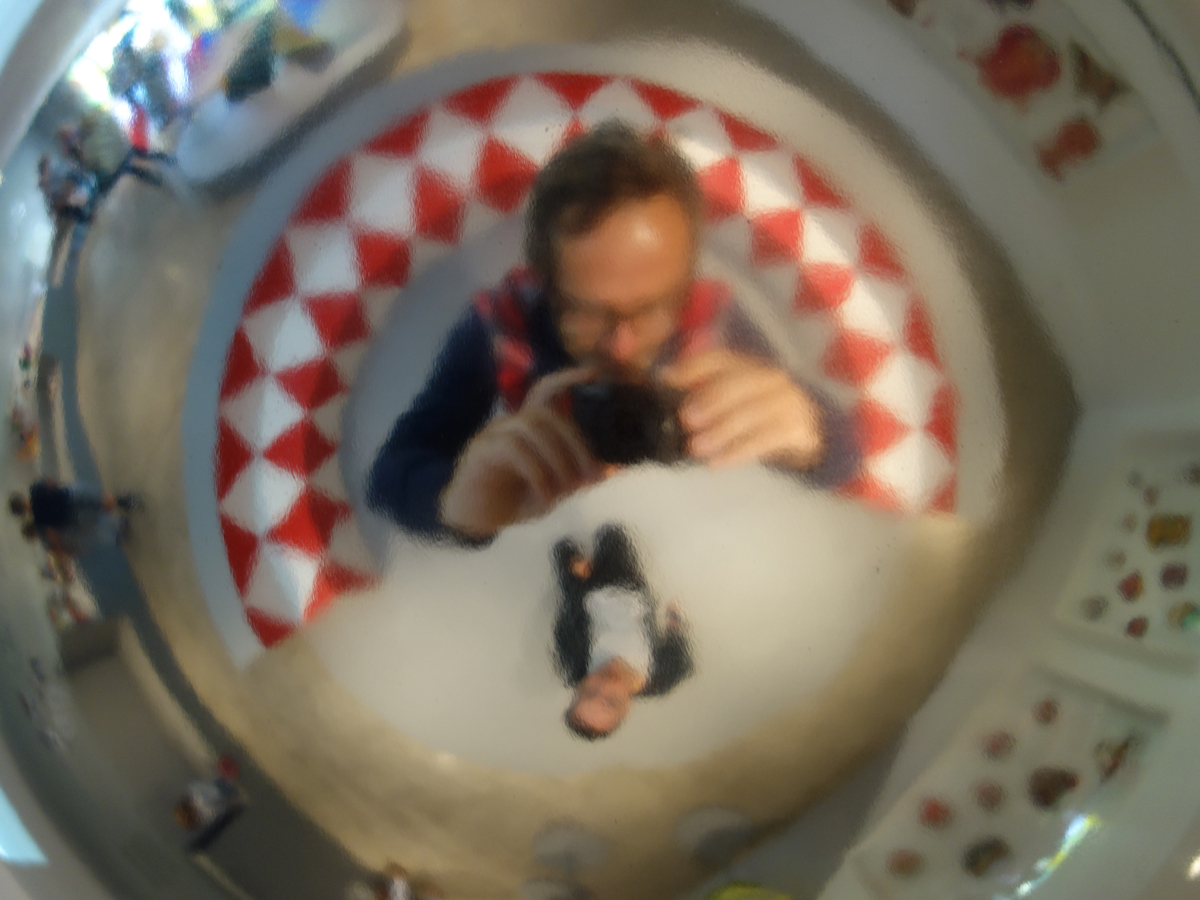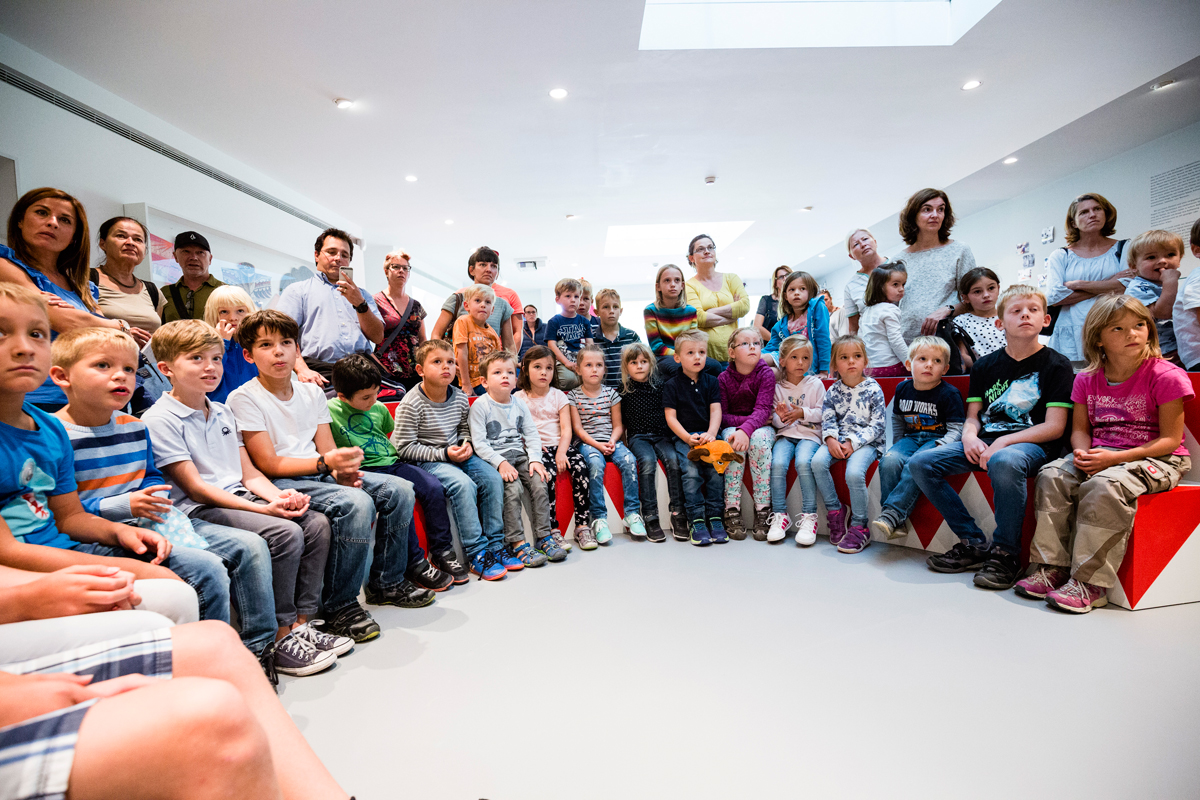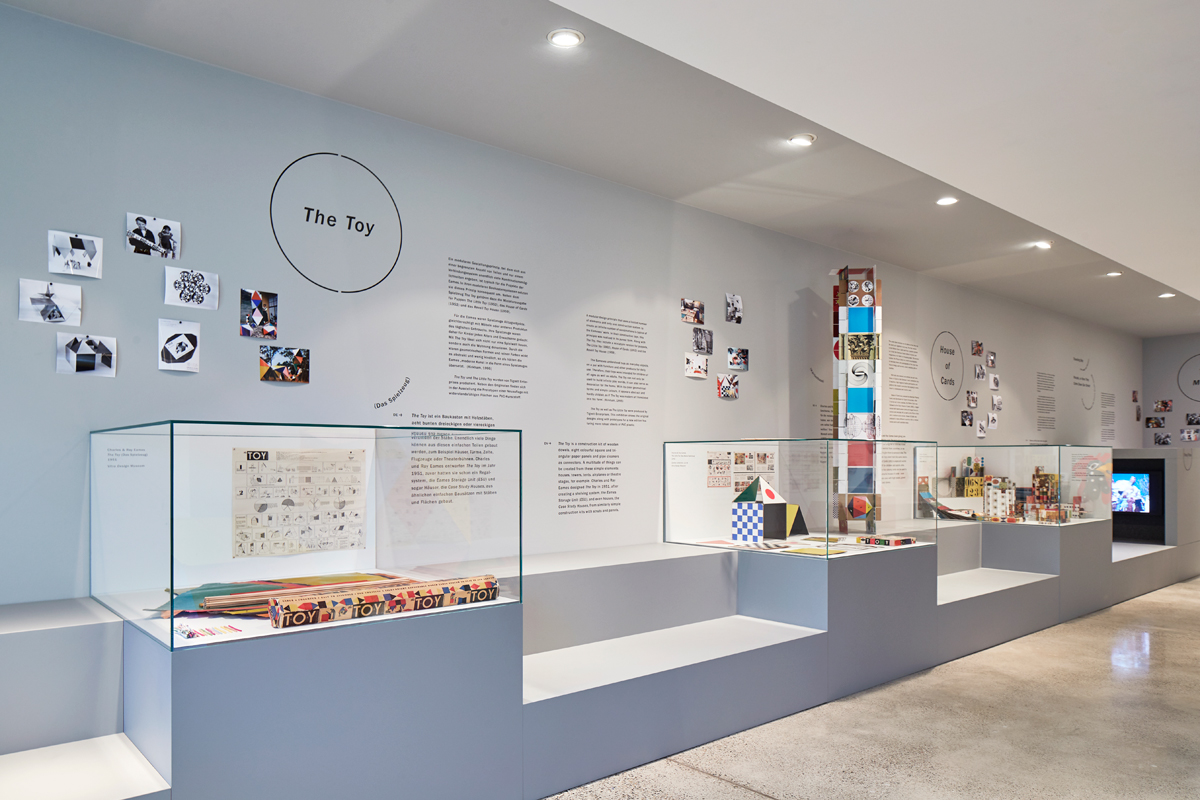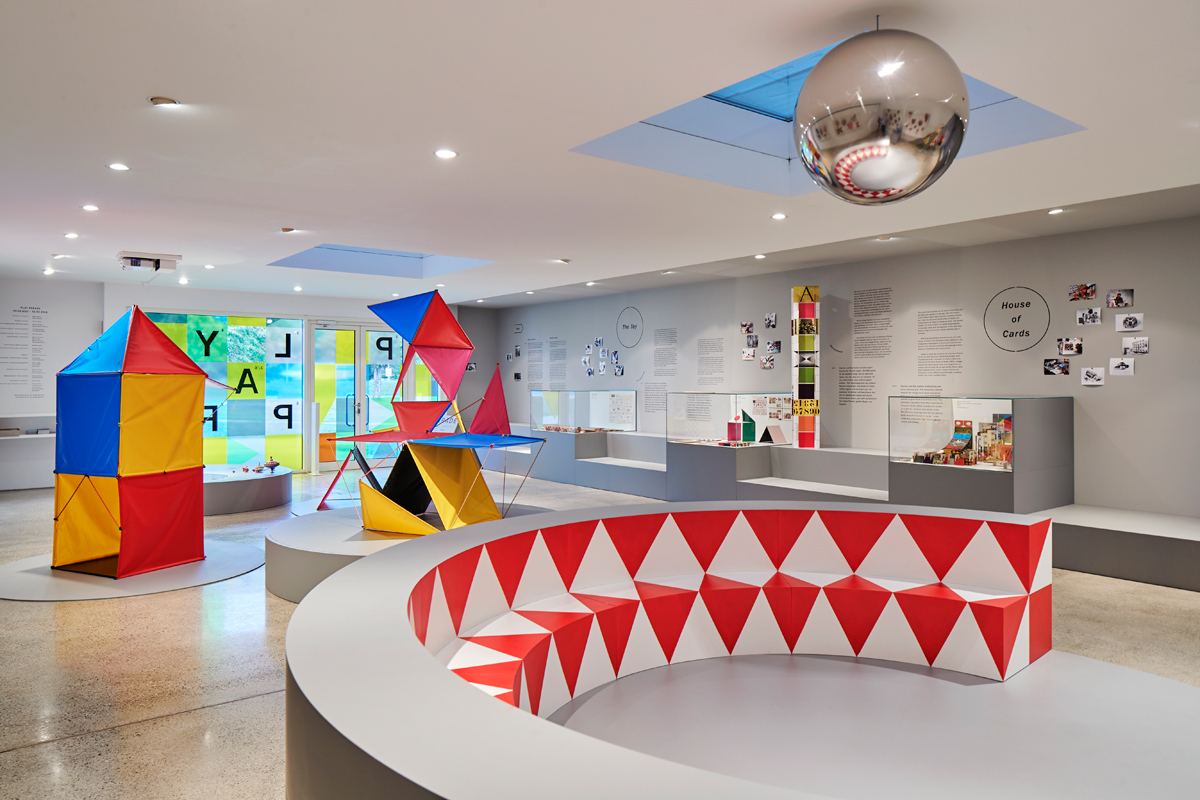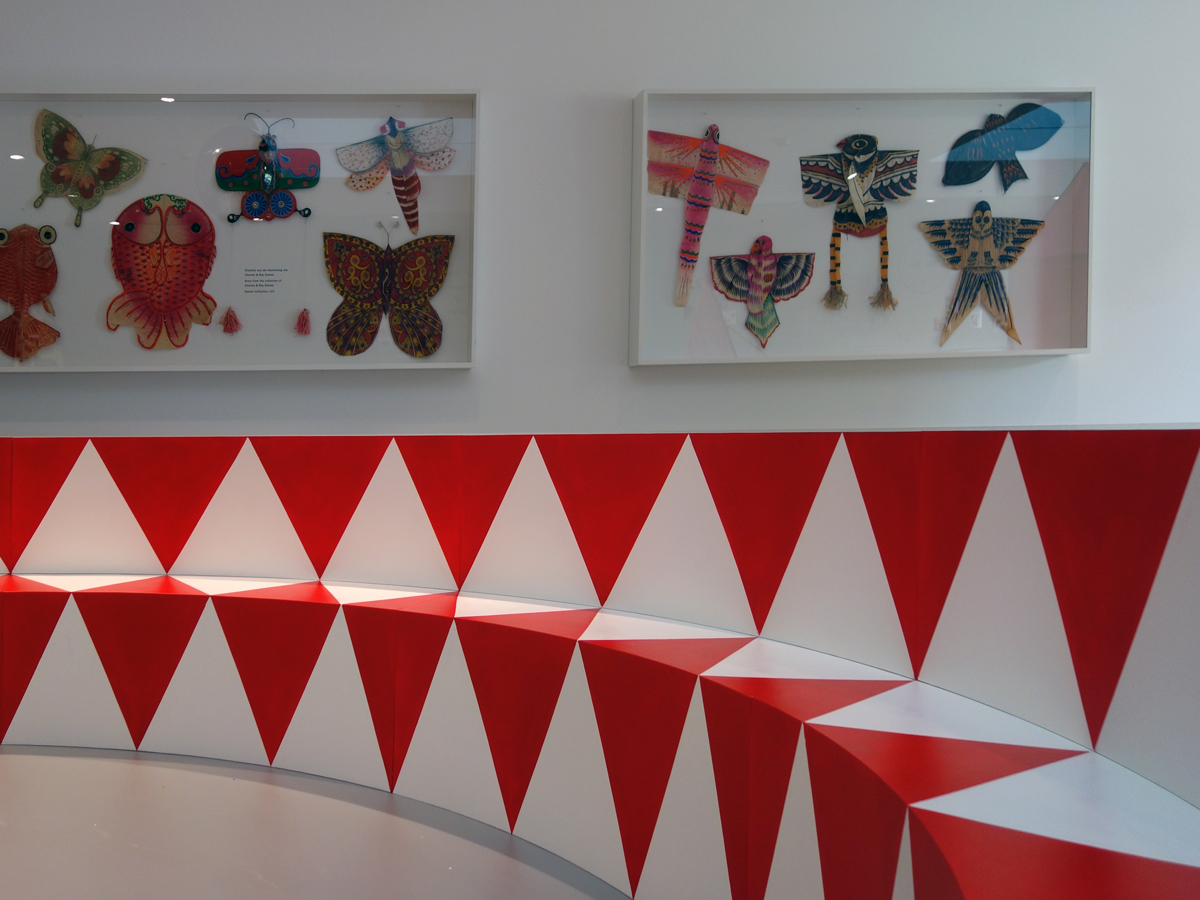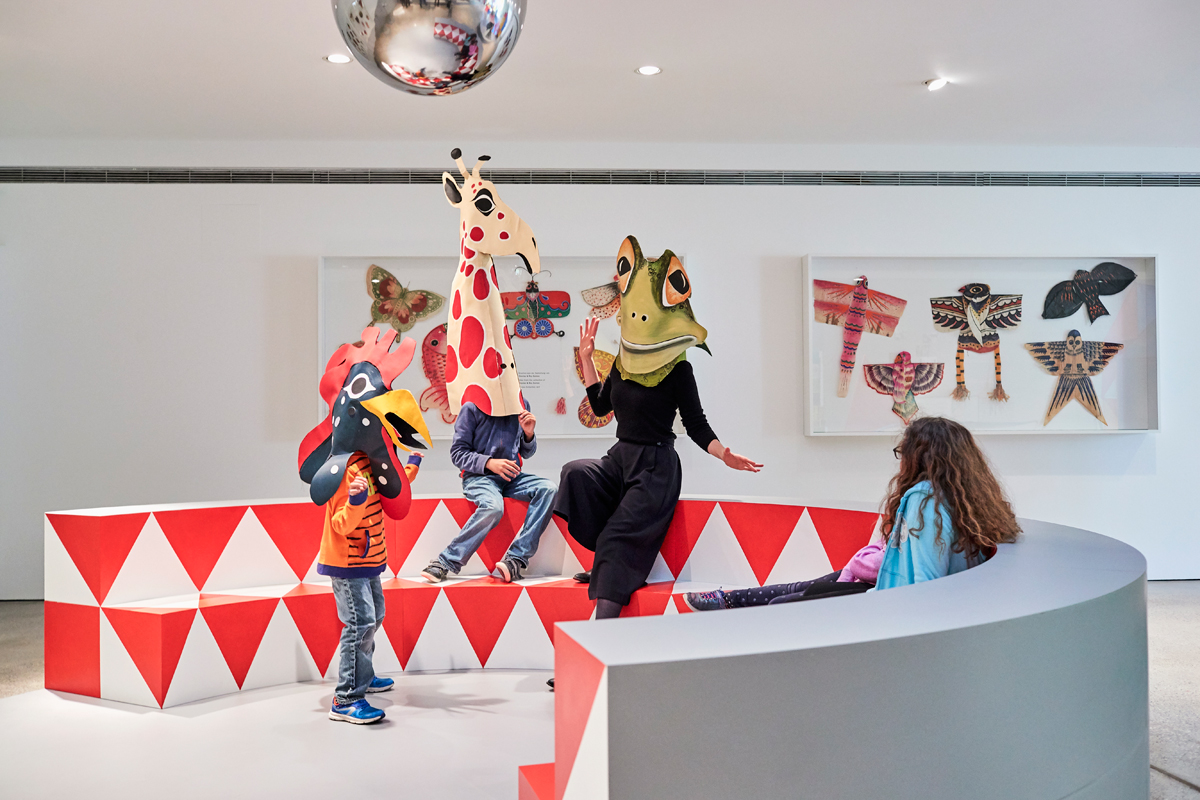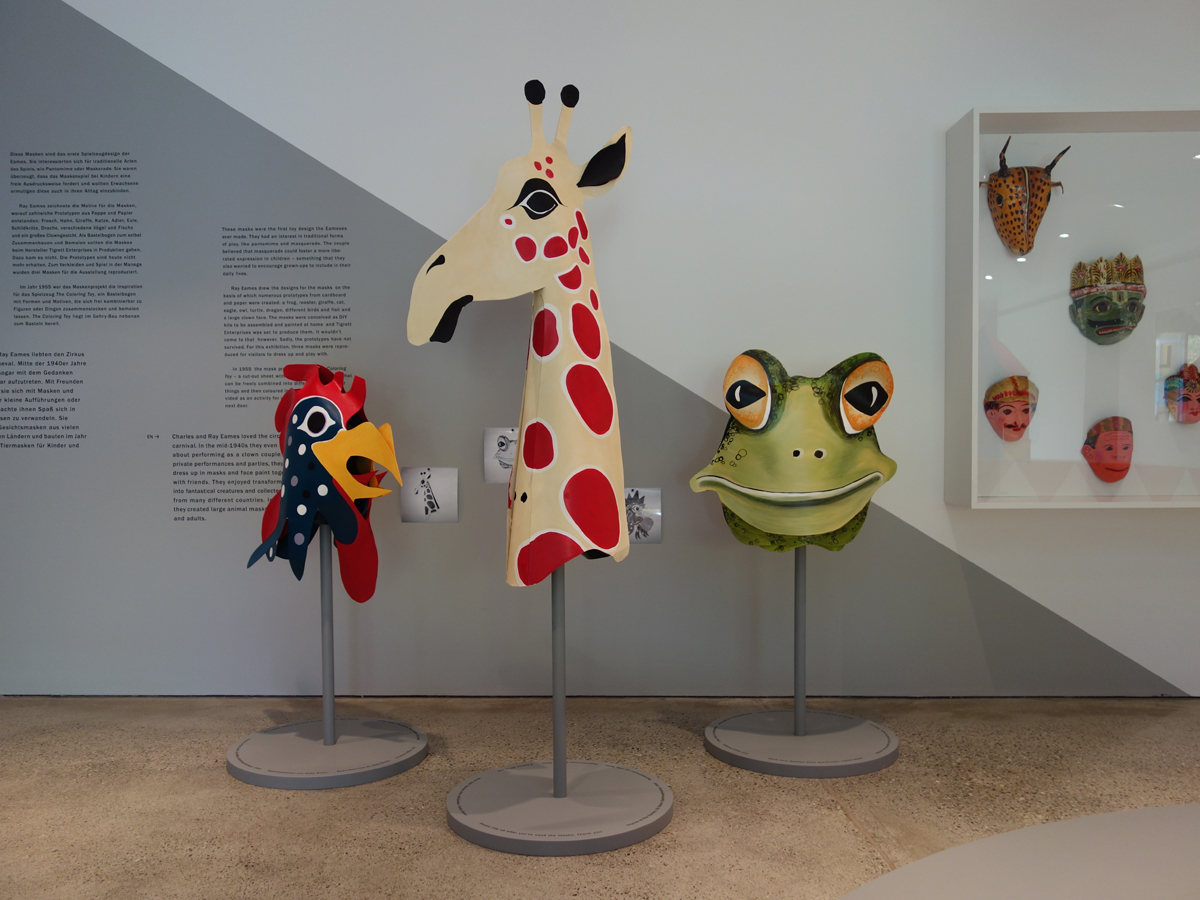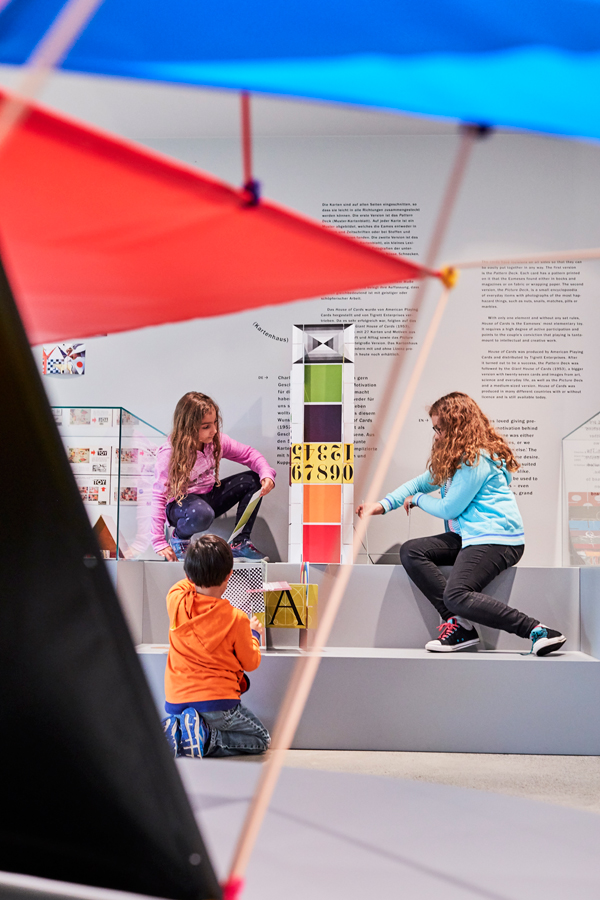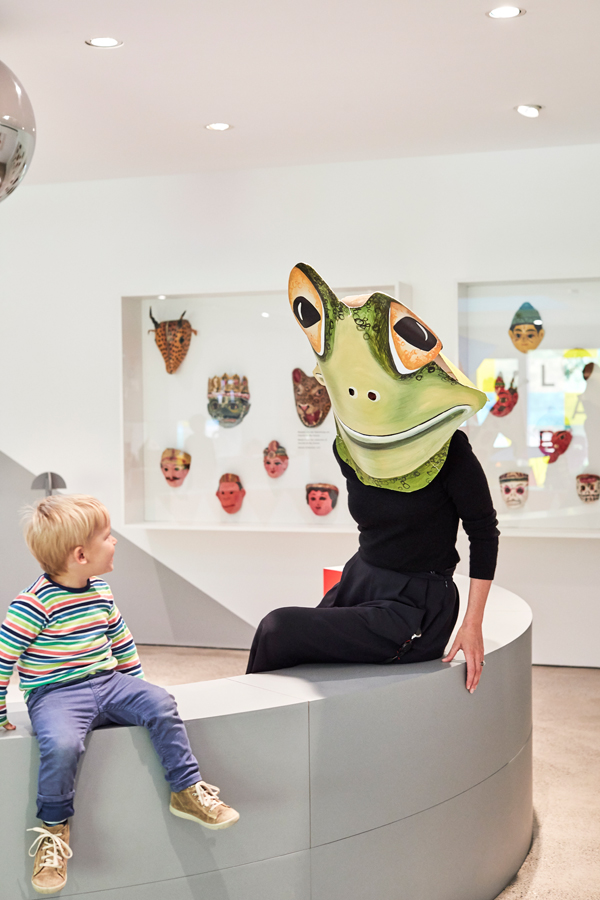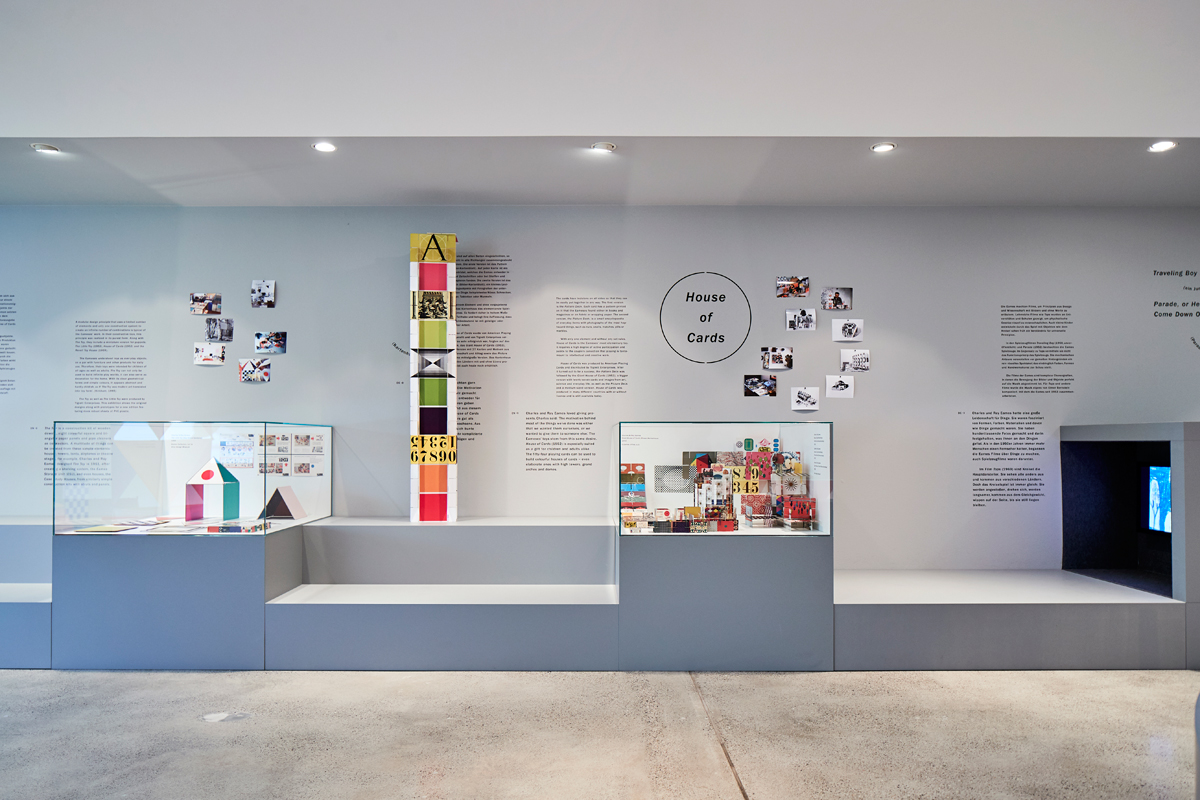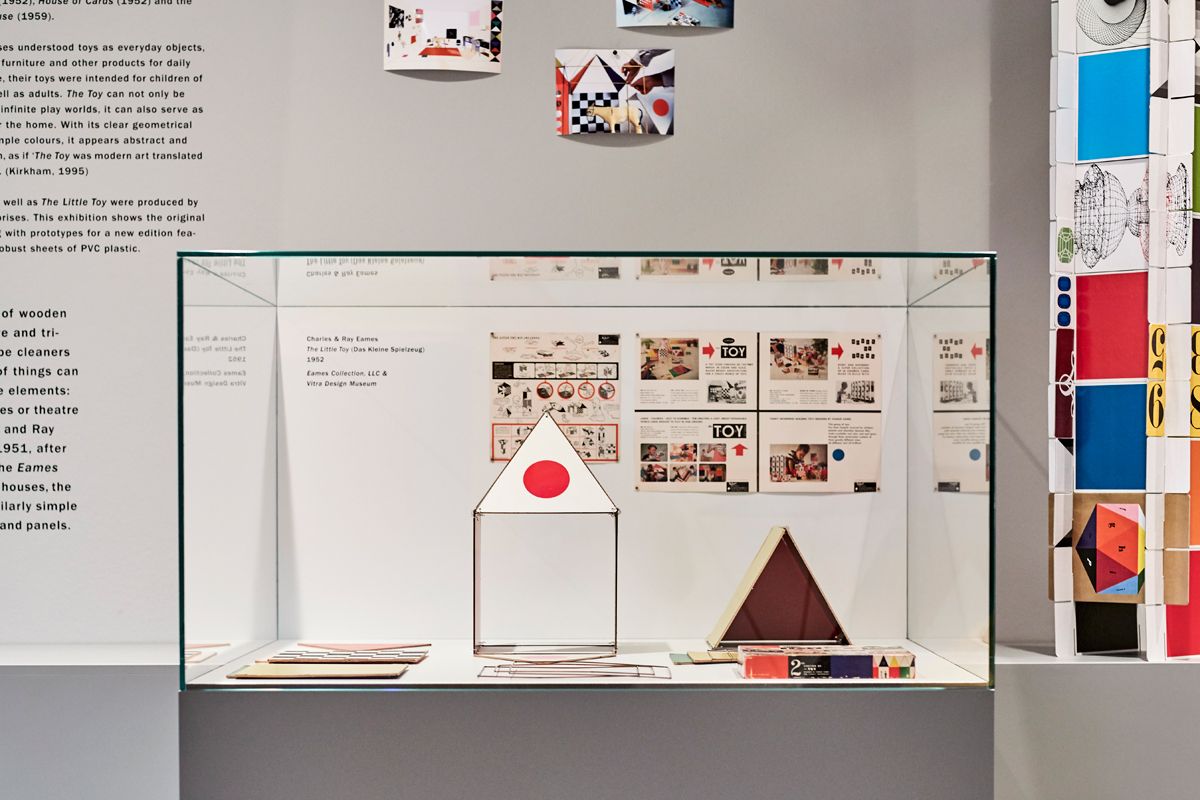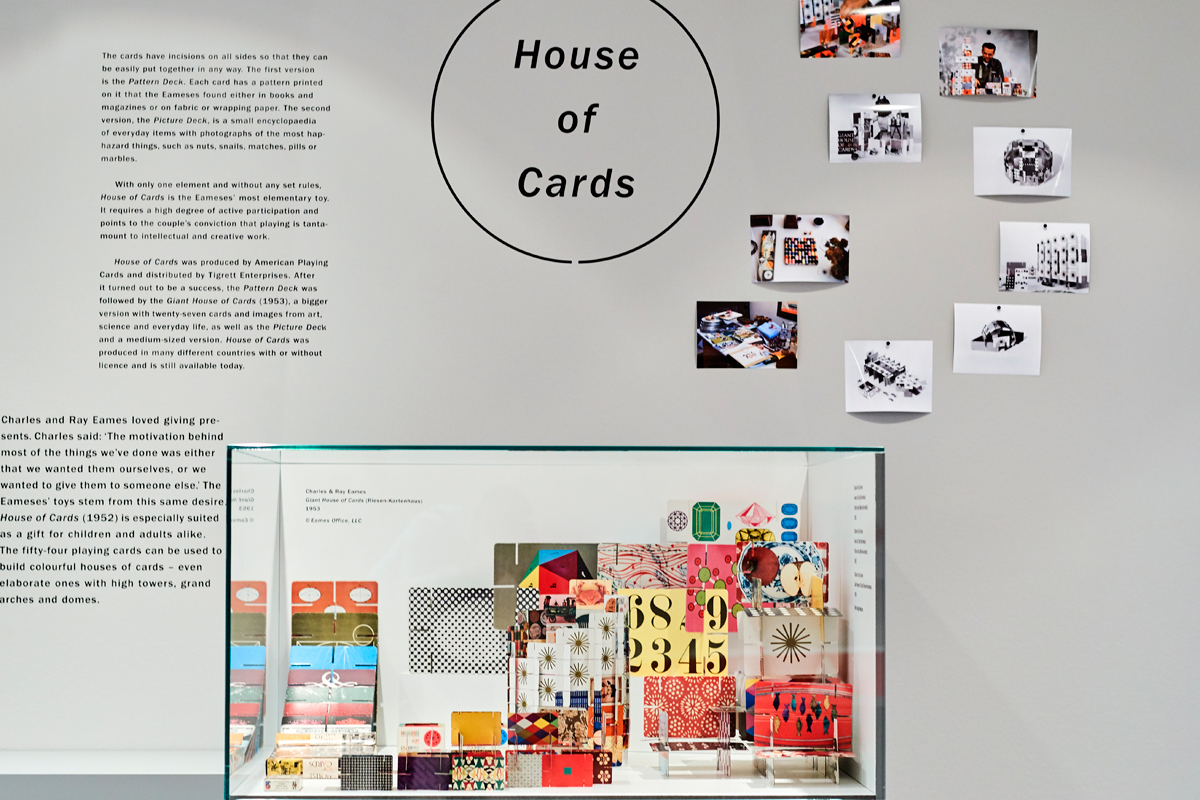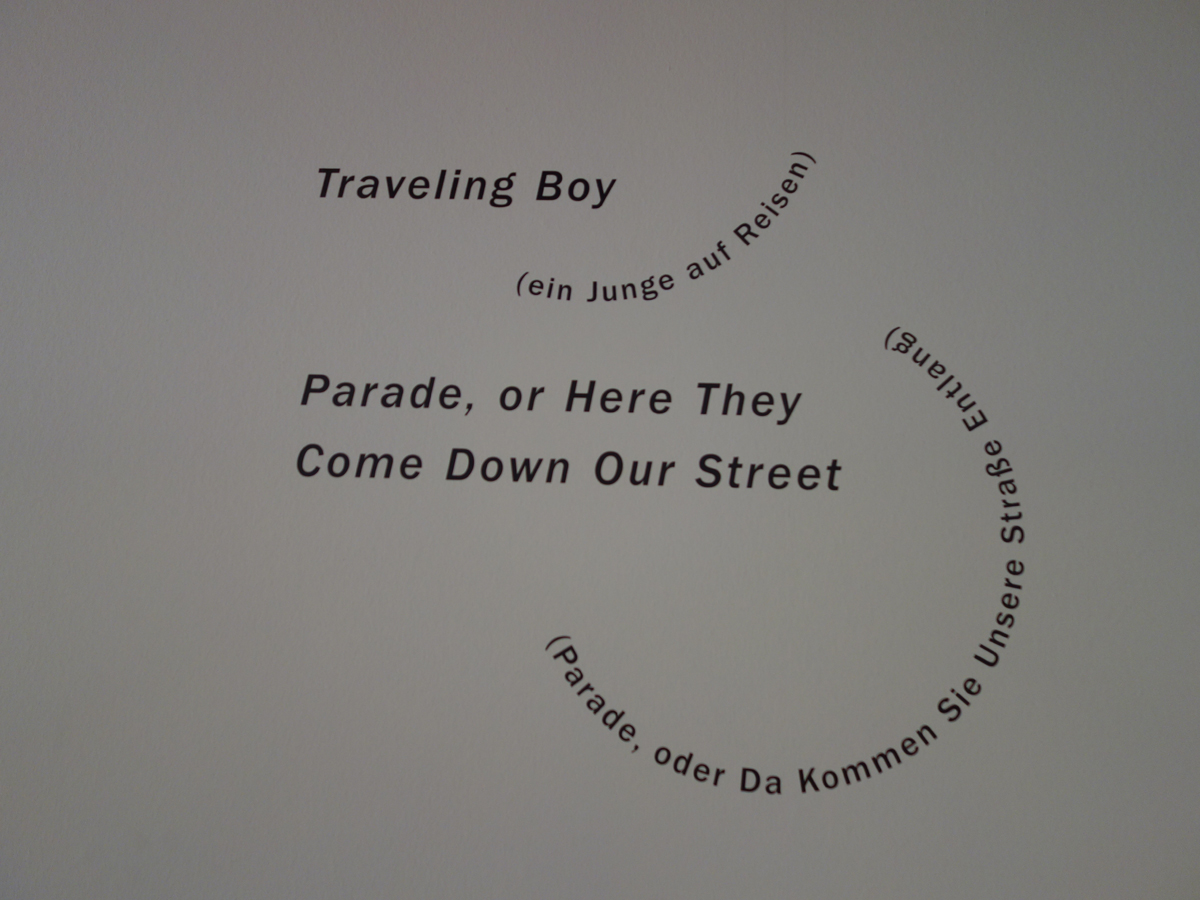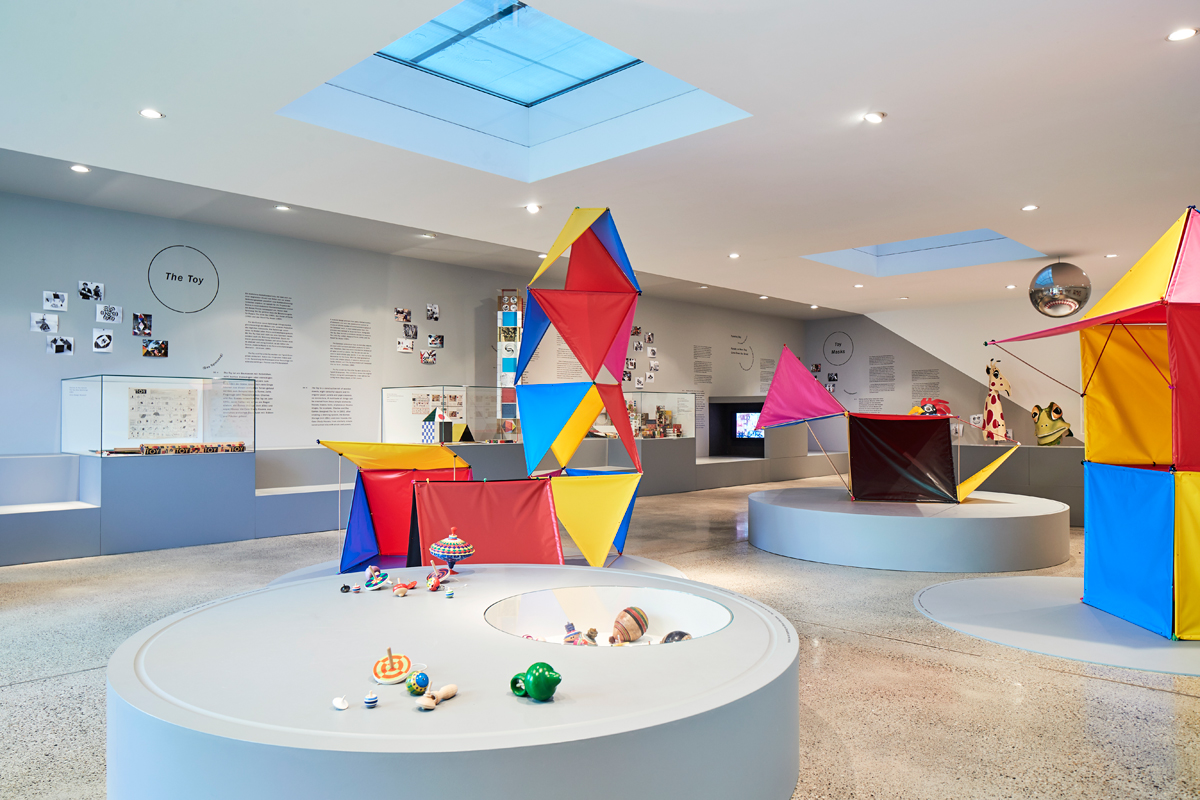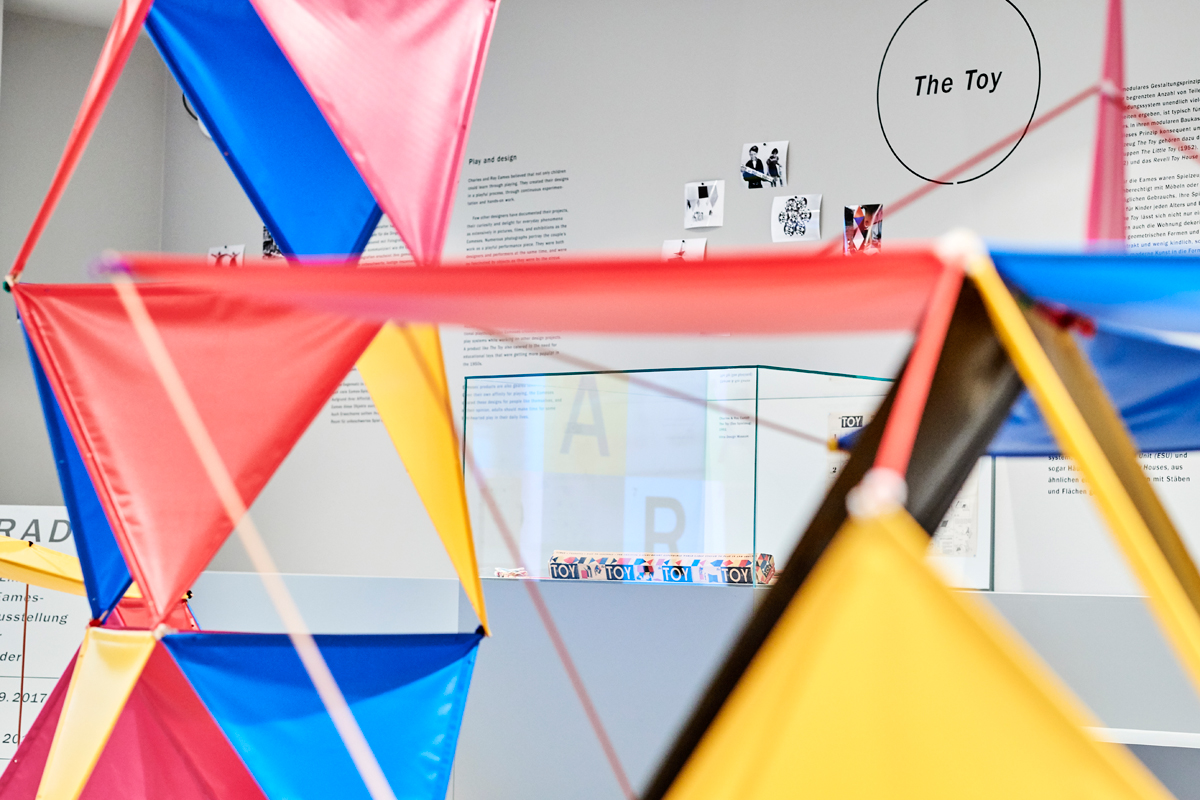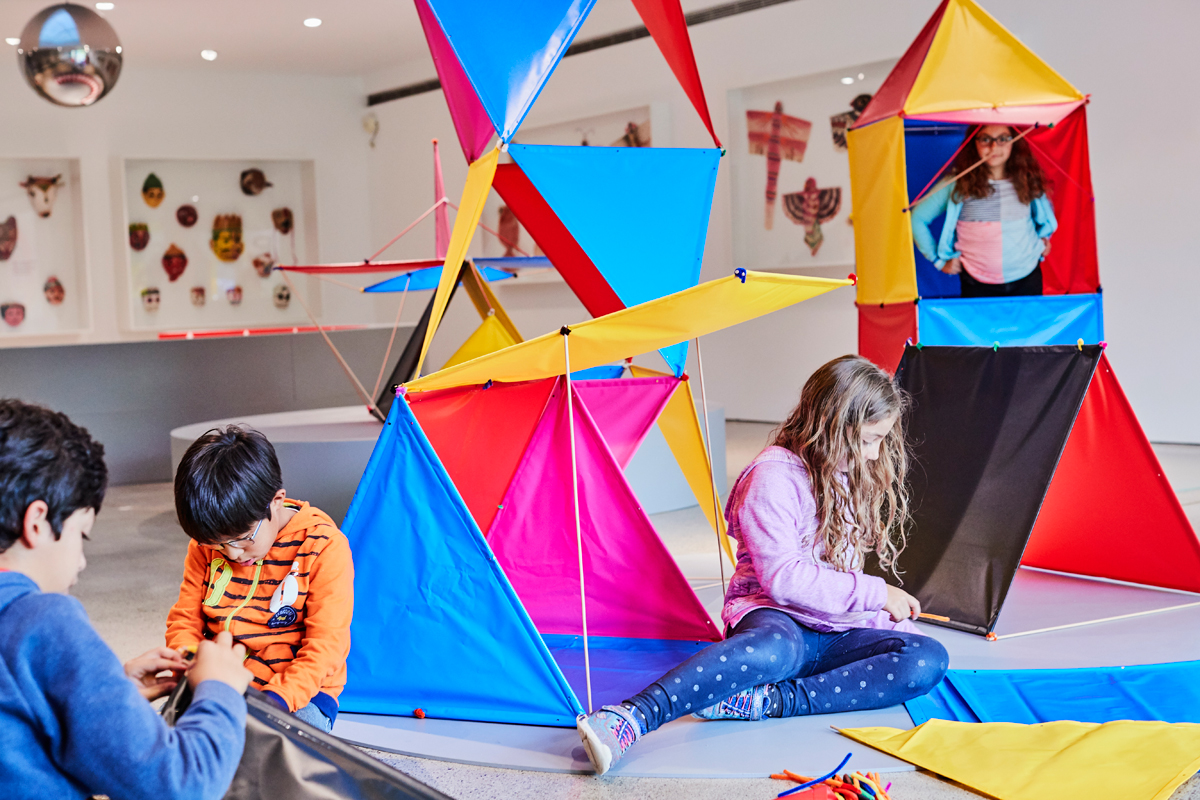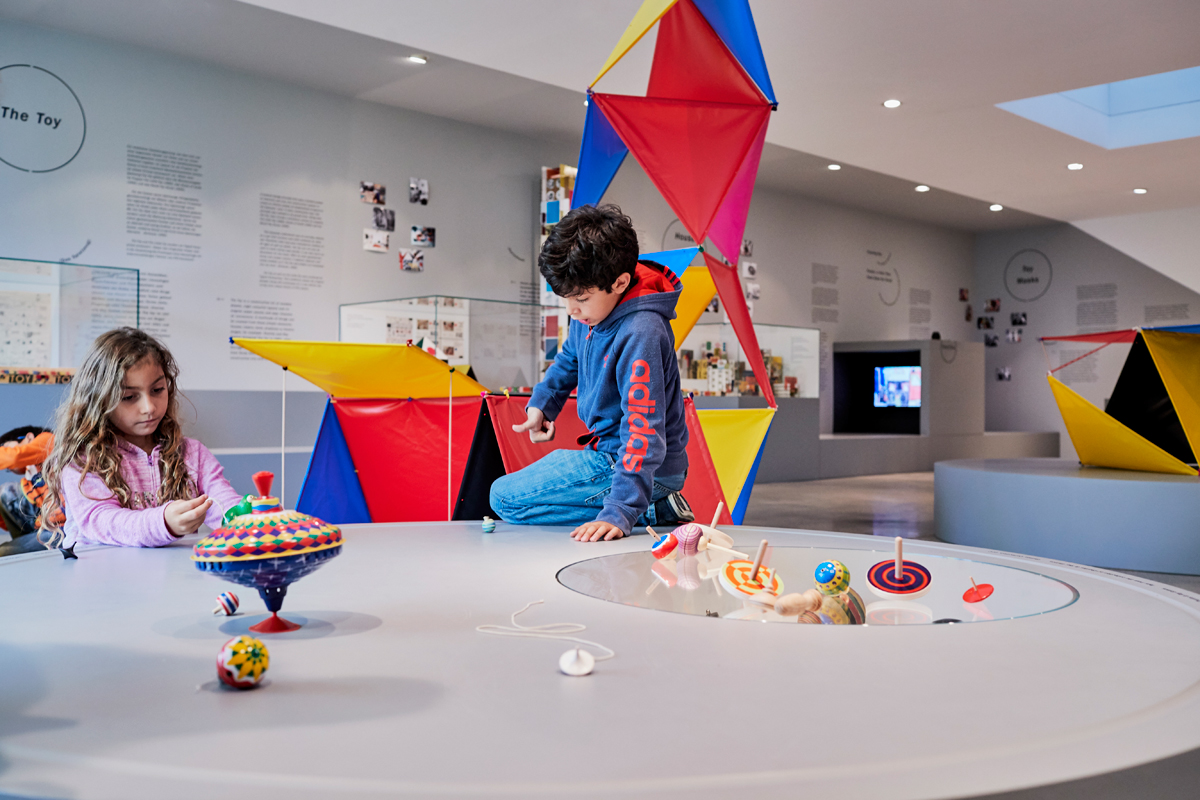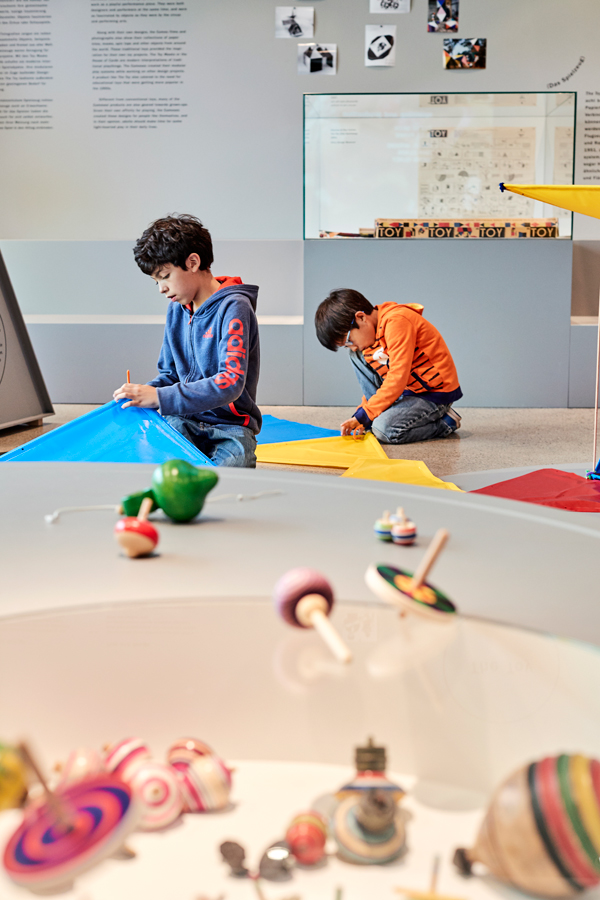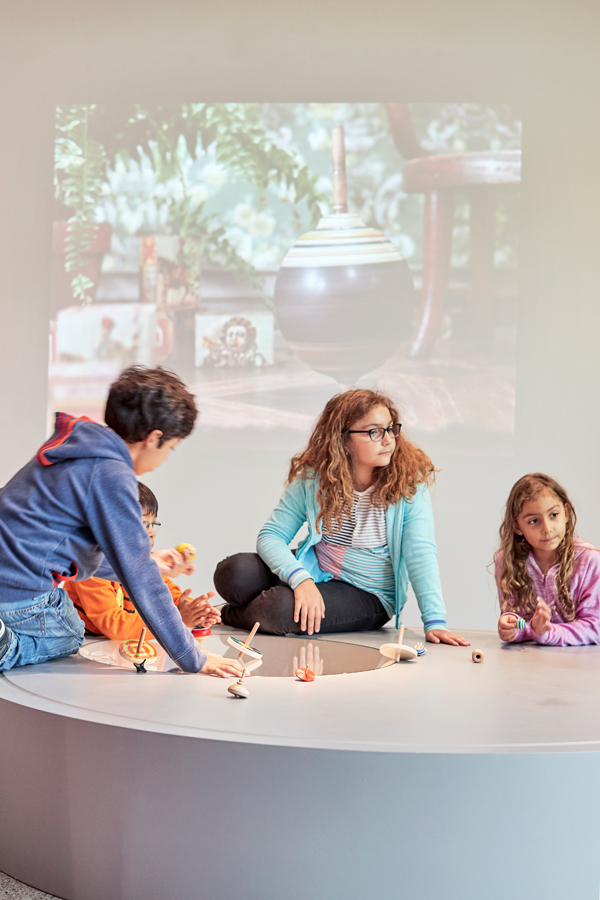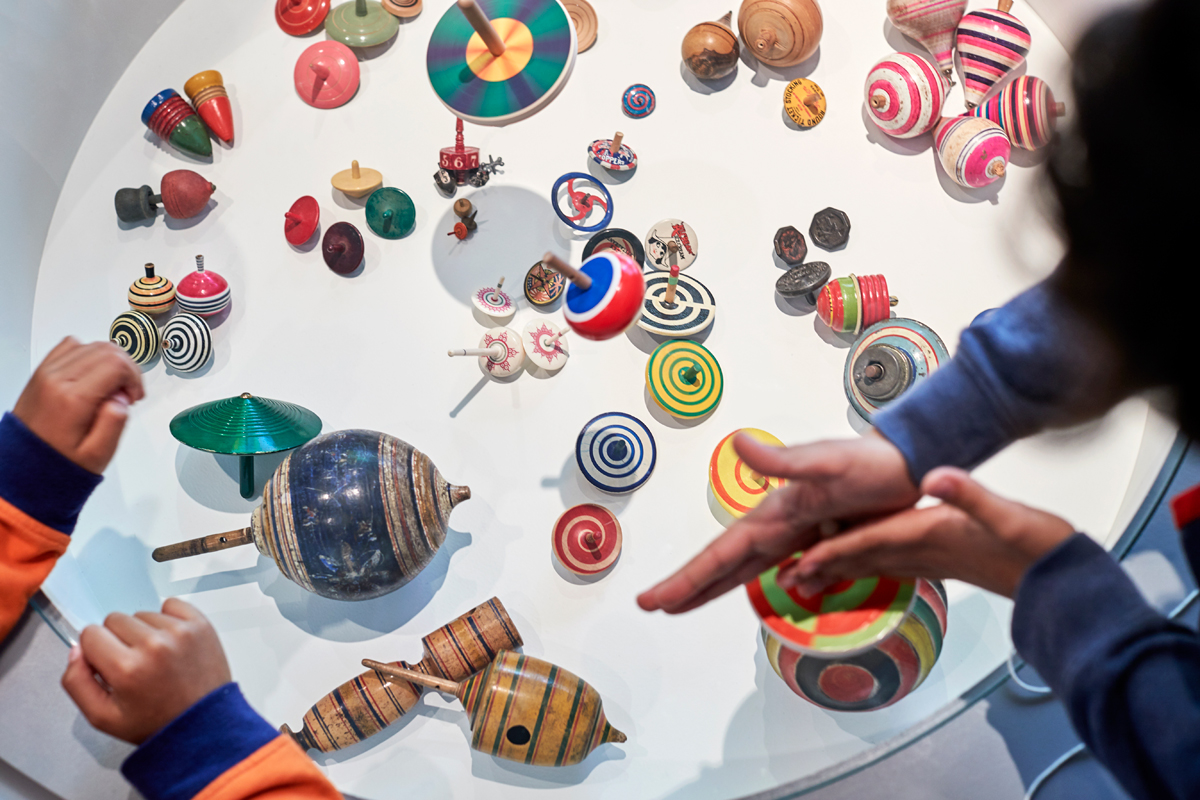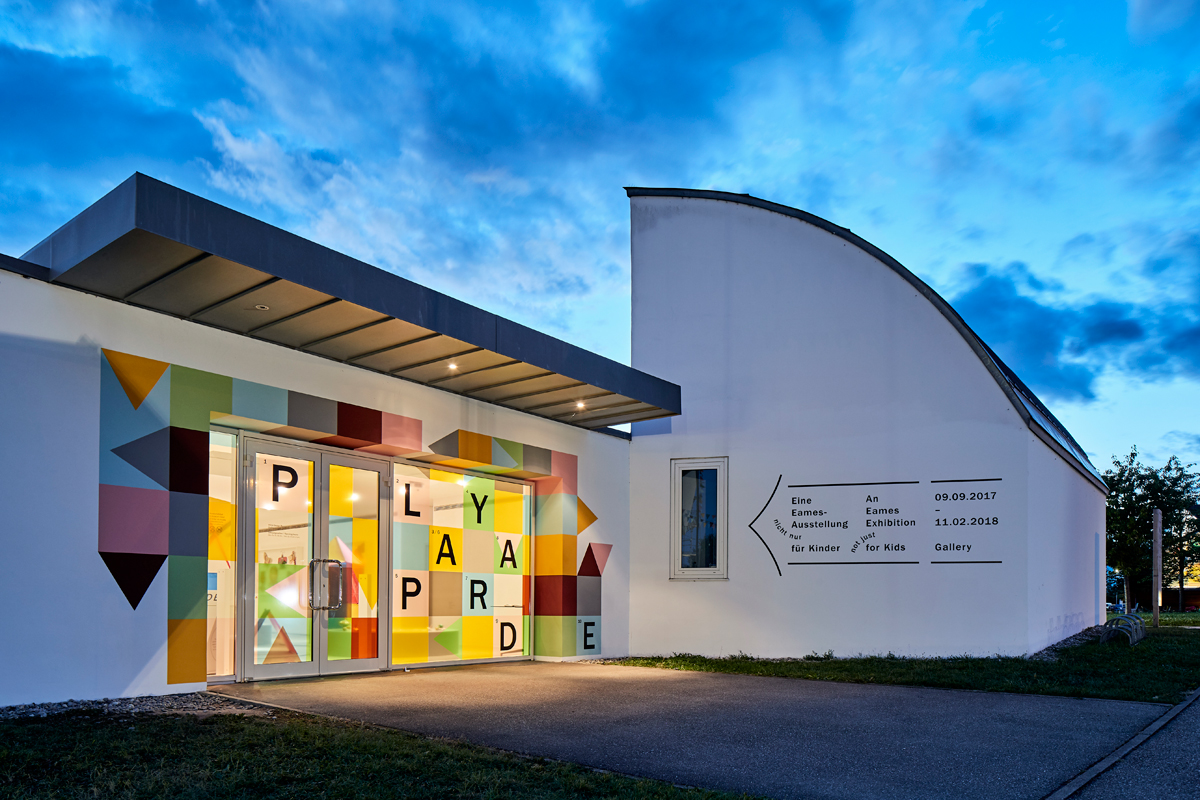 2017 Play Parade, Vitra Design Museum
für / for: Vitra Design Museum - Gallery
Leistung / service: Entwurf, Ausführungsplanung/ design, execution planning
Fotos / images: Mark Niedermann, Bettina Matthiessen, Andree Weißert
Ausstellungsgraphik, Art Direktion/ exhibition graphics, art direction: Tilmann S. Wendelstein, The Simple Society
Kuratorin/ curator: Janna Lipsky
Vitra Design Museum, Pressetext:

Play Parade. Eine Eames-Ausstellung für Kinder

09.09.2017 – 11.02.2018
Gallery
»Take your pleasure seriously!« Dieser Leitsatz von Charles Eames bildet den Ausgangspunkt für die Ausstellung »Play Parade« in der Vitra Design Museum Gallery. Es ist das erste Ausstellungsprojekt des Vitra Design Museums, das speziell für Kinder und Familien konzipiert wurde. Charles und Ray Eames' Verständnis von Spielzeug als Wegbereiter großer Ideen wird mit einer formen- und farbenreichen Rauminstallation zum Entdecken und Mitmachen erlebbar gemacht.

»Play Parade« ist ein Hybrid aus Phantasie- und Museumswelt: Die Installation spiegelt wider, wie die Eames' mit dem Entwerfen, Sammeln und Inszenieren von Objekten ihrer Gedankenwelt Gestalt verliehen. Bunt gemusterte Papierdrachen und ausdrucksstarke Gesichtsmasken aus der Spielzeugsammlung der Eames' bilden den Hintergrund für ihre eigenen Spielzeugentwürfe aus den 1950er Jahren. Originalobjekte können in Vitrinen betrachtet werden, während Rekonstruktionen und Re-Editionen zum Anfassen und Spielen einladen. Die frühen Kurzfilme der Eames', wie »Tops« oder »Parade«, in denen Kreisel tanzen oder Puppen und Spielzeugwagen vor gemalten Kulissen eine Parade veranstalten, versetzen die ausgestellten Objekte in Bewegung.

Unter den Exponaten befindet sich außerdem »The Toy«, ein Baukastensystem aus Stäben und bunten Flächen, aus dem Flugzeuge, Türme, Zelte und Verkaufsstände gebaut werden können. Die Besucher können verkleidet mit den Tiermasken der Eames' in einer Zirkusmanege auftreten und mit dem berühmten »House of Cards« große Kartenhäuser errichten. Für die Eames' waren Spielzeuge Alltagsobjekte, gleichberechtigt mit Möbeln oder anderen Produkten des täglichen Gebrauchs. Ihre Spielzeuge waren daher für Kinder wie auch Erwachsene gedacht, die sich wie die Eames für die Faszination des Spielens begeistern.

Die Ausstellung verdeutlicht, wie ernst Charles und Ray Eames ihre Arbeit und Forschung an Spielobjekten nahmen und wie spielerisches Vorgehen beim Entwerfen die Quelle von Kreativität sein kann – auch ihrer eigenen. Sie gibt nicht nur einen Einblick in die Spielzeugkonzepte der Eames' aus den 1950er Jahren. Die Objekte aus ihrer eigenen Spielzeugsammlung spannen einen weiteren Bogen in die Vergangenheit: Sie zeigen den Kindern von heute ein Stück Kulturgeschichte des Spielens und lassen sie die Zeitlosigkeit dieser Spielzeuge austesten.

Play Parade. An Eames Exhibition for Kids

09.09.2017 – 11.02.2018
Gallery
»Take your pleasure seriously!« This motto of Charles Eames forms the starting point for the exhibition »Play Parade« at the Vitra Design Museum Gallery. It is the first exhibition project by the Vitra Design Museum that has been conceived especially for children and families. In a spatial installation full of fascinating shapes and rich colours, visitors can discover and experience Charles and Ray Eames's understanding of toys as a precursor to great ideas.

»Play Parade« is a hybrid world of fantasy and museum: the installation shows how the Eameses gave expression to their endless supply of ideas by designing, collecting and displaying all kinds of objects. Colourfully patterned paper kites and graphically striking masks from the Eameses' toy collection serve as a backdrop for their own toy designs from the 1950s. Original artefacts can be viewed in showcases, while visitors are invited to touch and play with replicas and re-editions. Early Eames films such as »Tops« or »Parade«, featuring a choreography of spinning tops or a series of dolls and toy vehicles parading in front of painted scenery, set the exhibited objects in motion.

The works on display include »The Toy«, a modular construction set consisting of wooden dowels and colourful panels that can be used to make model aeroplanes, towers, tents or sales stands. Visitors can appear in a circus ring wearing Eames animal masks, or erect large structures with the famous »House of Cards«. Since the Eameses felt that toys were of equal value and deserved the same attention as everyday furnishings and other utilitarian products, their toy designs were intended not only for children, but also for adults who shared the couple's enthusiasm for play.

The exhibition demonstrates how seriously Charles and Ray Eames regarded their work and experiments with toys, and how play can be an important source of creativity – as they proved with their own designs. The scope of this show extends beyond the Eameses' concepts for toys from the 1950s. Objects from their personal collection of toys reach further back in history, exposing today's children to the cultural history of play and allowing them to test the timeless quality of these toys.